Priceless Car Rental is proud to be located in beautiful Zurich, the largest city in Switzerland.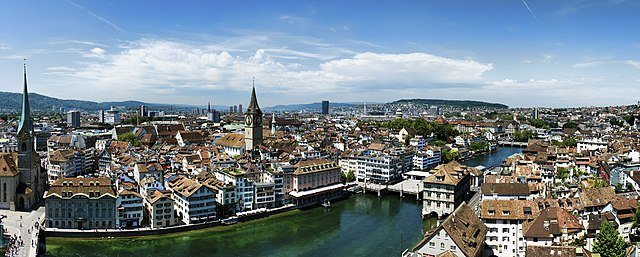 Rent a car from Priceless of Zurich and explore historic old town, the young and vibrant Zürich-West, art museums, shopping centers, bars, restaurants, beautiful blue waters of Lake Zurich and snow-capped mountains.
There are plenty of amazing things to do in Zurich.


Whatever your rental needs, Priceless Car rental in Zurich has never been easier - we rent small, mid-size and full size cars and even luxury cars. Please call us directly +41 76 310 99 60 if you have any questions about the vehicles we have available or book on line.


We offer service to Zurich, ZRH Airport.

PickUp Instructions:
On Arrival you will meet our Airport representative holding a sign board with your name in the meeting are at the Arrival Terminal 2. • Hotel / Apartment Deliver only possible on request by the time of booking with extra charge of 100 CHF / way plus local taxes within a 15 Kms radius of the station and additional Km will be charge 5 CHF.
Geographic restrictions:
Vehicles must remain within the country of Switzerland, border crossings are not allowed.
Reviewed by 6 customers. Showing latest 10
It was a great experience, the girl who rent the car was amazing and give us a clear information.
star
star
star
star_half
star_border
The main issue with my experience was the hidden fees. Itshould be more clear about the extra costs when travelling outside of Switzerland. Additionally, when inquiring what these were for, the customer service representative could not adequately explain what these fees covered. Additionally, from Expedia it is not clear that this company is locthat online it says you are open from 6-10 however when you arrive it says they open at 10.
star
star
star
star
star_half
Despite the fact that the company doesn't have an airport office, the provides service was good, and the delivered Mercedes an excellent choice
star
star_half
star_border
star_border
star_border
Nobody at pickup point. No answer on telephone number of voucher. Paid taxi 50 CHF to bring me to the address mentionned but no car rental on the given address so back to the Airport and rented car elsewhere at triple the price of Priceless. :-( Discard answer question 2 and 3 as not relevant.
Very helpful and courteous staff. Provided free pick-up anddrop- off to airport. Rental staff was knowledgeable and provided good suggestions on things to do or not-do while driving in Switzerland.
star
star_half
star_border
star_border
star_border
The rental car location was very sketchy. It claimed to be an airport location, but it was located off-site in an apartment complex.