Heading to beautiful Fort Lauderdale? Or do you call Fort Lauderdale home for all or part of the year?



Whatever the reason or the season, Priceless of Fort Lauderdale offers the opportunity to rent the vehicle of your choice. You can select the one that best suits your travel needs. We have a large fleet of vehicles; Toyota Corolla, Toyota Camry, Toyota Sienna, Toyota 4Runner, Ford Fusion, Dodge Caravan and others...
Our friendly customer service representatives can help you find the rental car and service you need!

This location services the Fort Lauderdale local customer. Please
click here
for our location servicing the Fort Lauderdale FLL airport.
Renter must present a major credit card for payment at pickup. We don't accept AMERICAN EXPRESS credit cards.
When the customer wants to pay with a DEBIT CARD there is $500.00 mandatory deposit.
Florida residents: we require $1000 deposit on a major credit card (No Debit Card Accepted for Florida customers) - 50 miles per day included .

Additional driver fee is 15.00 per day.
Give us a call 1- 855-616-6011, it would be our pleasure to serve you.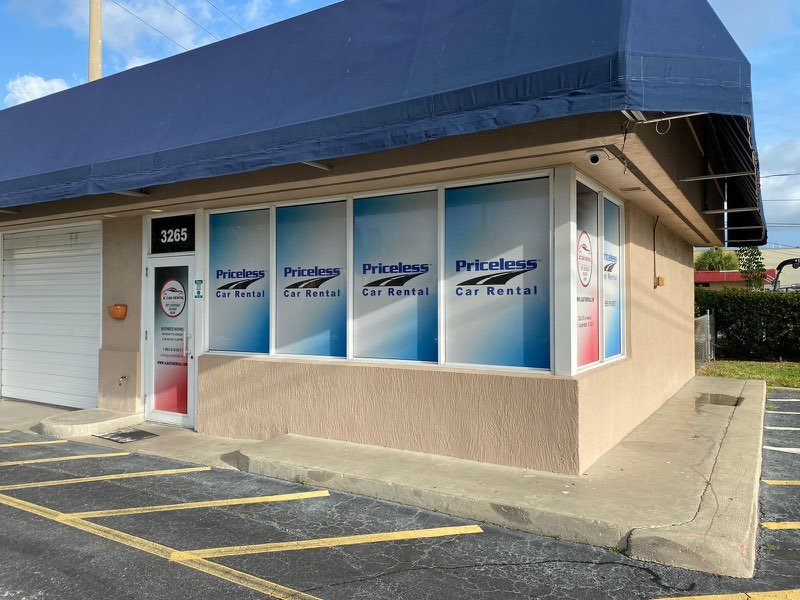 Reviewed by 83 customers. Showing latest 10
star_half
star_border
star_border
star_border
star_border
Was NO GOOD was a disaster
star_half
star_border
star_border
star_border
star_border
The worst
star
star
star
star_border
star_border
Car was okay. The SunPass charges were ridiculous. The shuttle driver was on the phone and pretended not to understand/speak English when we told her we felt unsafe with her on phone while driving. When we mentioned against the law she putthe phone down immediately. Had to wait 20 minutes outsideof airport for the shuttle after calling and being told it w
star_half
star_border
star_border
star_border
star_border
Bunch of crooks was not able to get the rental car as they booked it even though they are closed when we landed andwill not return deposit never answer the phone and are extremely rude when they do worst car rental experience I have ever had
star_half
star_border
star_border
star_border
star_border
Your company sucks! You baited and switched the car I reserved more than a month ago, then you offered me a car for double the price. You won't even honor the original price even though you gave my reservation away. I have already stated a negative campaign with Yelp and other rating sites. I hope your company goes out of business.
star
star_half
star_border
star_border
star_border
The insurance requirement is a scam at this location. I rent often and have never heard of these requirements and then the high charge for coverage
star
star_half
star_border
star_border
star_border
I was given a car with no spare tire. When the car had a flat, your a CSR's said it was my problem to deal with. I return the car because iOf that I was given a second car that had a broken back up camera that kept showing a checkengine light problem. I was given a third car that had a check engine light problem and when I called your customer an awful experience, and will never rent from this company again, I was also incredibly unhappy with your Sunpass toll requirements. These are not explained on the website when I rented the car and added over $400 to my rental fee.
star
star_border
star_border
star_border
star_border
Can you send me an invoice to chantalmorteu@icloud.com. For the carrental invoice on North Sea Company bv Boomgaarden 14 8300 Knokke-Heist BE0884361371. Tax nr
star_half
star_border
star_border
star_border
star_border
Bait and switch rip-off. Booked car for $409 on Expedia. Got an email from Priceless that actual cost was $480. Got a call the morning of our pickup from Priceless that the credit card as md personal insurance policy wasn't enough and our revised cost was over $900. Than she canceled our reservation.
star
star_half
star_border
star_border
star_border
Worse experience of renting cars in the world!