Priceless car rental is proud to be serving the car rental needs in the beautiful Malaga, Spain and serving the local community of the Malaga City. We also offer servi e to the customers arriving into the Malaga-Costa del Sol Airport (AGP). For our location servicing the AGP Airport,
please click here.
Whatever your rental needs, Priceless Car rental in Malaga is here to give you the Priceless car rental service you deserve - we rent small, mid-size and full size cars and even SUV's, luxury cars, and passenger vans.
We are located in the beautiful Malaga City, on the coast of Alboran Sea. With our Priceless rental cars, you can reach the beaches, restaurants and countless cafes, bars and nightlife establishments to enjoy the music that our city is so well known for.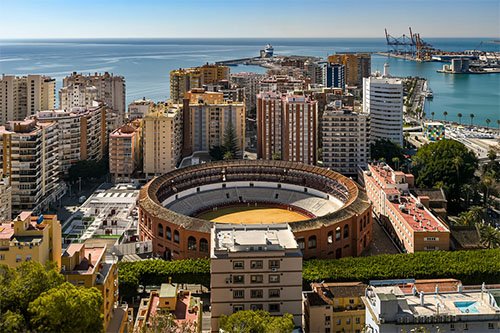 Please book on line or call us directly @ +34-651418905 if you have any questions about the vehicles we have available, ready to rent.

Priceless car rental in Malaga, Spain is the newest affiliate of the NP Auto Group, which also franchises NextCar and Priceless Car Rental.
Rental Qualifications: All valid national driving licenses with Passport or National ID are valid. Driving license at least 2 years old. 21-25 or 65 and above y.o. security deposit of 1100€. 25-65 800€ deposit
Driving Restrictions: Spain, Portugal. All EU countries with written permit. Out of EU forbidden.