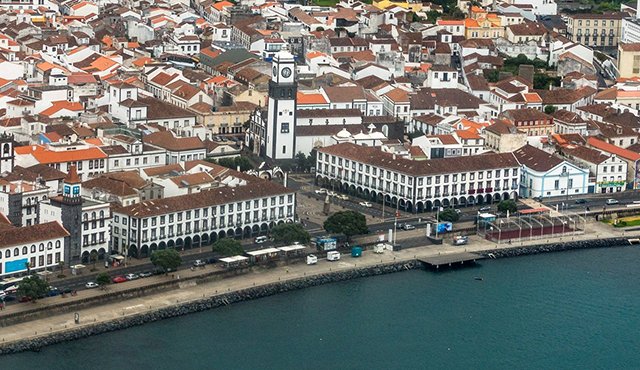 Priceless Welcomes you to Ponta Delgado.
Welcome to Priceless Car Rental, servicing the Ponta Delgada Airport in the beautiful Azores islands of Portugal. Upon arrival, the customer will find a representative of Priceless with a legible card with his name, accompanied him to a free Shuttle service parked outside the PDL Airport, driving to the offices less than 5 minutes away. Whatever your rental needs, Priceless Car rental in Ponta Delgada is there to provide you with quality service that's Priceless - we rent small, mid-size and full size cars and even SUV's, luxury cars, and passenger vans.

Priceless car rental in Ponta Delgada is the newest affiliate of Priceless.
PickUp & Drop Off: Please provide us with flight number, so we can wait at Airport. This is a meet & greet location at the PDL Airport. An agent will meet you at the airport to deliver your vehicle. For assistance, please call +351925520366
Rental Qualifications: All drivers must have a valid drivers license present at the time of rental. No need for an international driving license. When collecting a car from our car rental supplier the principal driver & any additional drivers will need to provide a full driving license on their name. A valid passport (or ID card, if it is written in roman characters and only for EU countries), air-tickets may be required.
Driving Restrictions: Traveling with the vehicle to islands other than the one where the rental started is not authorized. Vehicles must remain on island where rented, at all times.
Reviewed by 1 customers. Showing latest 10
The customer service team was excellent I had a flat tire went back to the office and they had a mechanic waiting to change the tires he had stayed open late to accommodate me and my family it was greatly appreciated also the first person I had dealt with was Inês she was most pleasantand knowledgeable of her job .Thank you again for the gre